Saint Luke Roman Catholic Church
5235 South Avenue – Boardman, Ohio – 44512 | (330) 782-9783 | maryann02@zoominternet.net
New Sunday Mass Time Beginning July 1, 2018 – 10:00 am
Exciting! Joyful! Grateful! Words to describe this weekend at Saint Luke. The Saturday 4:30 Mass will be celebrated in the Outdoor Worship Space followed by our First Summer Cook-out. On Sunday, at the 10am Mass, we will honor SISTER MILDRED RUFFING for her 30 years of ministry at Saint Luke. A reception will follow in the Martha and Mary Room. THIS IS A VERY SPECIAL DAY FOR SISTER MILDRED!
Parish Mission Statement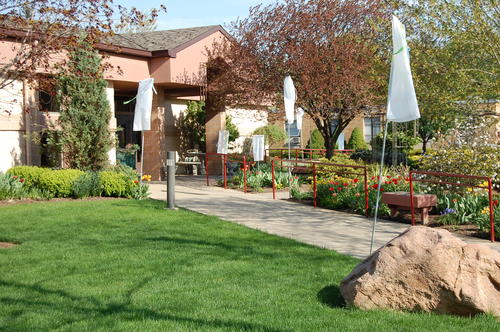 We are members of Saint Luke Parish, a Roman Catholic Community of Faith within the Diocese of Youngstown.  We are deeply rooted in both Scripture and tradition.
Born in Baptism and sustained by the celebration of the Eucharist, we embrace our life in Christ through prayer and sacrament, service and outreach, proclamation of the Word and formation in faith.  Guided by the Holy Spirit and motivated by our love of God and of all people, we are both a sign and an instrument of the Kingdom of Promise.
Our unique blessing and gift is that we are a parish family which creates a warm and welcoming worship environment and participates fully in the planning and celebration of the Liturgy.
Saint Luke Stewardship Prayer
Heavenly Father, life is your gift to us.  You call us to live our lives in service to others.
Guide us as we choose each day to show your presence to all those we meet.
Give us the courage to do whatever we can, with whatever we have, to bring your love to our community, and the world.
Celebrating the Eucharist
Saturday Mass at 4:30pm
Sunday Mass at 10:00am
Monday and Thursday Communion Service at 8:00am
Tuesday and Friday Mass at 8:00am
Wednesday no services
Holy Days, please consult the bulletin
Click here to view a video tribute to Saint Luke Church
(Video lasts approximately 1 hour)
Stewardship Reflection for
August 19, 2018

Twentieth Sunday in Ordinary Time
Jesus said to the crowd, "Whoever eats my flesh and drinks my blood has eternal life…." We can hardly blame the crowd for their shock at this statement — eating the Flesh and drinking the Blood of our Lord shouldcause us a bit of a shock. Yet how easy it is to show up at Mass Sunday after Sunday, receiving the Eucharist as simply part of a weekly routine.
If we really spent time contemplating the gift our Lord is offering us in this sacrament, we would be awestruck at the love and power in this gift. Through it, our Lord is giving us the very best He has to give — Himself. Not even the greatest theological scholar or the holiest of saints can fully understand this mystery.
Thankfully we don't need to be a saint or a scholar to receive this gift. But we should do our best to receive the Eucharist with gratitude. And we can look to today's readings to glean two fundamental principles for becoming better Christian stewards.
The Eucharist is the foundation for a stewardship way of life. Through His gift of the Eucharist, God fills us with His love and strength. This love and strength empower us to live as generous stewards — to be faithful to the ministries we serve in, joyful in material giving, and offer our very best to our families and secular work.
The Eucharist is the ultimate inspiration for a stewardship way of life. When we contemplate this gift of God, we will want to make a joyful return to Him. Mass will become anything but routine and we will live each day as His passionate disciples.
Parish Activities