Saint Luke Roman Catholic Church
5235 South Avenue – Boardman, Ohio – 44512 | (330) 782-9783 | maryann02@zoominternet.net
Sunday Mass Time Beginning July 1, 2018 – 10:00 am
Parish Mission Statement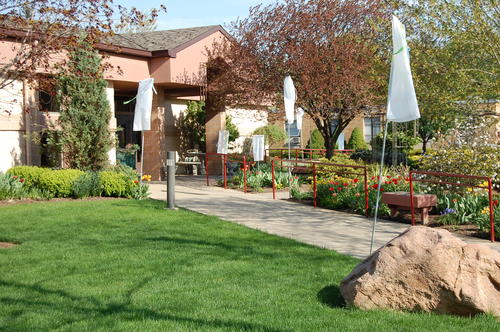 We are members of Saint Luke Parish, a Roman Catholic Community of Faith within the Diocese of Youngstown.  We are deeply rooted in both Scripture and tradition.
Born in Baptism and sustained by the celebration of the Eucharist, we embrace our life in Christ through prayer and sacrament, service and outreach, proclamation of the Word and formation in faith.  Guided by the Holy Spirit and motivated by our love of God and of all people, we are both a sign and an instrument of the Kingdom of Promise.
Our unique blessing and gift is that we are a parish family which creates a warm and welcoming worship environment and participates fully in the planning and celebration of the Liturgy.
Saint Luke Stewardship Prayer
Heavenly Father, life is your gift to us.  You call us to live our lives in service to others.
Guide us as we choose each day to show your presence to all those we meet.
Give us the courage to do whatever we can, with whatever we have, to bring your love to our community, and the world.
Celebrating the Eucharist
Saturday Mass at 4:30pm
Sunday Mass at 10:00am
Monday and Thursday Communion Service at 8:00am
Tuesday and Friday Mass at 8:00am
Wednesday no services
Holy Days, please consult the bulletin
Click here to view a video tribute to Saint Luke Church
(Video lasts approximately 1 hour)
Stewardship Reflection for
January 20, 2019

The Second Sunday in Ordinary Time
Today's Gospel reading from John recounts the familiar story of the wedding feast at Cana when Jesus launched His public ministry by performing His first miracle at his mother's request.
In the midst of the feast, the Blessed Mother noticed that the wine had run out and pointed out the problem to Jesus. Then, she gave the servants instructions that are equally applicable to us modern-day stewards, saying, "Do whatever He tells you." Jesus gives the servants a simple and seemingly mundane task, telling them to fill some stone jars with water. They did what He told them to do. And Jesus used their obedience in the accomplishment of that simple task to perform His first miracle, turning the water into the choicest wine.
Our Lord didn't have to include those servants in order to perform this miracle — He chose to. And today, 2,000 plus years later, He still chooses to include us in the performance of His miracles through our cooperation with Him in using the gifts and talents He has given us. What a privilege! Let us take care to listen to our Blessed Mother: let's examine our lives this week to see if we really are "doing whatever He tells us," cooperating with God to make the best use of the gifts He has given us for the benefit of those around us. If we all take this call seriously, He will perform miracles in our families and our parish.