Saint Luke Roman Catholic Church
5235 South Avenue – Boardman, Ohio – 44512 | (330) 782-9783 | maryann02@zoominternet.net
Click here for letter from the Bishop 4/9/2019
Click here for letter from the Bishop 3/22/2019
Parish Mission Statement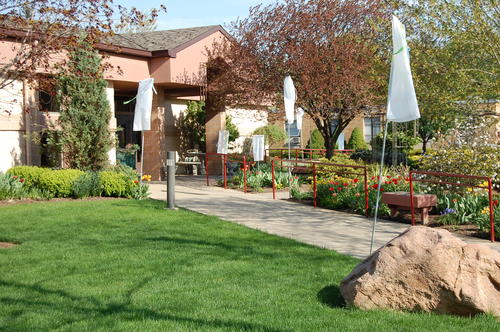 We are members of Saint Luke Parish, a Roman Catholic Community of Faith within the Diocese of Youngstown.  We are deeply rooted in both Scripture and tradition.
Born in Baptism and sustained by the celebration of the Eucharist, we embrace our life in Christ through prayer and sacrament, service and outreach, proclamation of the Word and formation in faith.  Guided by the Holy Spirit and motivated by our love of God and of all people, we are both a sign and an instrument of the Kingdom of Promise.
Our unique blessing and gift is that we are a parish family which creates a warm and welcoming worship environment and participates fully in the planning and celebration of the Liturgy.
Saint Luke Stewardship Prayer
Heavenly Father, life is your gift to us.  You call us to live our lives in service to others.
Guide us as we choose each day to show your presence to all those we meet.
Give us the courage to do whatever we can, with whatever we have, to bring your love to our community, and the world.
Celebrating the Eucharist
Saturday Mass at 4:30pm
Sunday Mass at 10:00am
Monday and Thursday Communion Service at 8:00am
Tuesday and Friday Mass at 8:00am
Wednesday no services
Holy Days, please consult the bulletin
Traveling Catholics
St. Luke Parish welcomes Catholics who are traveling through our area. The link below lists churches and mass times to aid Catholics on travel.
St. Luke Parish Video
Click here to view a video tribute to Saint Luke Church
(Video lasts approximately 1 hour)
Stewardship Reflection for
April 14, 2019

Palm Sunday
We now enter a week in our liturgical year that is like no other — Holy Week. The complete name for this Sunday's liturgy is "Palm Sunday of the Lord's Passion." Let us do our best to live this week closely connected to our Lord whose passionate love for us knows no bounds — culminating in His death on the cross and His triumph over death — all for us.
Two very different responses to our Lord's passion are highlighted during the Gospel reading from Luke today: the response of Simon of Cyrene and the response of Jesus' acquaintances. Of Simon we are told, "They took hold of a certain Simon, a Cyrenian, who was coming in from the country; and after laying the cross on him, they made him carry it behind Jesus." Whether Simon entered willingly and compassionately into this service or whether he took up the Cross of Christ with a grudge, we don't know. What we do know is this:  Simon did his part faithfully. He stayed near to Christ, carrying the Cross until our Lord reached Golgotha, the site of His crucifixion. We also know that Simon's family were among the first of the early Christians. Staying near to Christ, embracing the Cross (quite literally), transformed his life and the life of his family.
In contrast, near the end of this Gospel account we are told of another reaction to Jesus' passion and death, namely that "all His acquaintances stood at a distance." They knew Jesus! They had heard him preaching and teaching, witnessed His signs and miracles, maybe even benefited personally from them. Perhaps they did not participate in mocking Him or calling for His crucifixion. But they chose to stay a safe distance from Him when the going got tough. Unlike Simon, they refused to go too near to Christ.
Where will you place yourself this week? Keeping your distance from all the pain and suffering Christ endured? Or close by, staying near to Him like Simon did? It is when we go near to Christ that we can be transformed by Him. It is by embracing the crosses in our lives, stewarding them well rather than trying to run from them, that we become His true disciples.
Still unconvinced? Let the words of this Sunday's Gospel this week speak to you personally:
"The chief priests and scribes… stood by accusing him harshly" and He did not defend Himself, for love of me.
"Herod and his soldiers treated him contemptuously and mocked him" and He stayed quiet, for love of me.
The crowd shouted, "Away with this man! Release Barabbas to us" and He let Himself be led away, for love of me.
"With loud shouts they persisted in calling for his crucifixion" and He did not object, for love of me.
"Even the soldiers jeered at Him" and He endured it patiently, for love of me.
"They crucified Him and the criminals there" and He died, for love of me.
Stay near to Christ this Holy Week — attend the Triduum services of Holy Thursday, Good Friday and Holy Saturday, pray the Stations of the Cross, increase your fasting just a bit — and allow yourself to be transformed by His passionate love, so that this week indeed becomes a week like no other.
Holy Week
Palm Sunday
St. Luke Parish Activities
Click here for printable retreat form
Click here for printable kolachi form