Saint Luke Roman Catholic Church
5235 South Avenue – Boardman, Ohio – 44512 | (330) 782-9783 | maryann02@zoominternet.net
New Sunday Mass Time Beginning July 1, 2018 – 10:00 am
Parish Mission Statement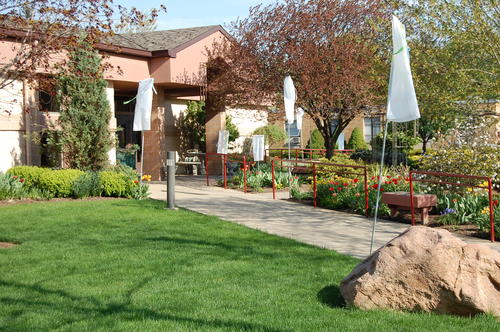 We are members of Saint Luke Parish, a Roman Catholic Community of Faith within the Diocese of Youngstown.  We are deeply rooted in both Scripture and tradition.
Born in Baptism and sustained by the celebration of the Eucharist, we embrace our life in Christ through prayer and sacrament, service and outreach, proclamation of the Word and formation in faith.  Guided by the Holy Spirit and motivated by our love of God and of all people, we are both a sign and an instrument of the Kingdom of Promise.
Our unique blessing and gift is that we are a parish family which creates a warm and welcoming worship environment and participates fully in the planning and celebration of the Liturgy.
Saint Luke Stewardship Prayer
Heavenly Father, life is your gift to us.  You call us to live our lives in service to others.
Guide us as we choose each day to show your presence to all those we meet.
Give us the courage to do whatever we can, with whatever we have, to bring your love to our community, and the world.
Celebrating the Eucharist
Saturday Mass at 4:30pm
Sunday Mass at 10:00am
Monday and Thursday Communion Service at 8:00am
Tuesday and Friday Mass at 8:00am
Wednesday no services
Holy Days, please consult the bulletin
Click here to view a video tribute to Saint Luke Church
(Video lasts approximately 1 hour)
Stewardship Reflection for
November 18, 2018

Thirty-third Sunday in Ordinary Time
Today's readings are in stark contrast to the joy of the holiday season that is fast approaching, warning us instead of dark times ahead and our inevitable judgment day.
The first reading from the prophet Daniel describes a time "unsurpassed in distress since nations began" and warns that "many of those who sleep in the dust of the earth shall awake; some shall live forever, and others shall be an everlasting horror and disgrace." The second reading, from Hebrews, speaks of Christ who "waits until his enemies are made his footstool."
However, when we firmly establish for ourselves as individuals — as a family and as a parish that we will give to God the first and best portion of our Time, Talent, and Treasure — the warnings we read in the Scriptures today should be no cause for alarm. In fact, we can view these words as encouragement — "Keep Calm and Steward On," no matter what comes our way.
One of the blessings of a stewardship way of life is that in challenging times, whether in our homes or workplaces or even our beloved Church itself, we can take great comfort in knowing we have a concrete plan to keep our priorities in right order. And, when we put God first in all aspects of our lives, we will experience the peace that He gives that surpasses all understanding.
Parish Activities

Click here for printable kolachi form