Saint Luke Roman Catholic Church
5235 South Avenue – Boardman, Ohio – 44512 | (330) 782-9783 | saintlukes@zoominternet.net
New: Spiritual Communion via Live-Streamed or Televised Mass
Click here on Spiritual Communion to view printable document.
Parish Mission Statement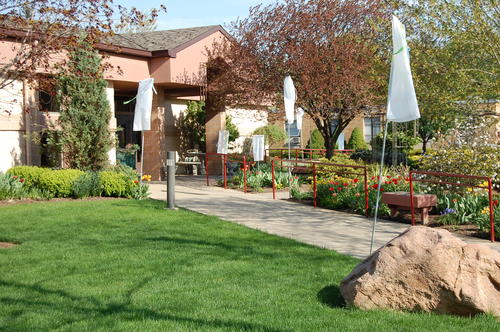 We are members of Saint Luke Parish, a Roman Catholic Community of Faith within the Diocese of Youngstown.  We are deeply rooted in both Scripture and tradition.
Born in Baptism and sustained by the celebration of the Eucharist, we embrace our life in Christ through prayer and sacrament, service and outreach, proclamation of the Word and formation in faith.  Guided by the Holy Spirit and motivated by our love of God and of all people, we are both a sign and an instrument of the Kingdom of Promise.
Our unique blessing and gift is that we are a parish family which creates a warm and welcoming worship environment and participates fully in the planning and celebration of the Liturgy.
Saint Luke Stewardship Prayer
Heavenly Father, life is your gift to us.  You call us to live our lives in service to others.
Guide us as we choose each day to show your presence to all those we meet.
Give us the courage to do whatever we can, with whatever we have, to bring your love to our community, and the world.
Celebrating the Eucharist
Saturday Mass at 4:30pm
Sunday Mass at 10:00am
Monday and Thursday Communion Service at 8:00am
Tuesday and Friday Mass at 8:00am
Wednesday no services
Holy Days, please consult the bulletin
Traveling Catholics
St. Luke Parish welcomes Catholics who are traveling through our area. The link below lists churches and mass times to aid Catholics on travel.
St. Luke Parish Video
Click here to view a video tribute to Saint Luke Church
(Video lasts approximately 1 hour)
Sermon video from March 22, 2020
Stewardship Reflection for
March 29, 2020

Fifth Sunday of Lent

At this point in our Lenten journey, it is tempting to grow weary of the spiritual disciplines we have taken on. Today's readings inspire us to remain faithful, in grateful response to a God who loves us so much. What's more, these readings give us wonderful guidance on just how to make this grateful response.
In our first reading, from Ezekiel, the prophet speaks God's own words to us. "I will put my spirit in you that you may live… I have promised, and I will do it, says the Lord." Our God wants only goodness for us. He wants to be so closely united to us that we are one with Him. And He has promised He will do it.
But only if we allow Him. He will not force His way into our lives. That would not be loving and God is Love itself. We must invite Him in. We must make room for Him by making Him THE priority of our lives. Putting God first is a grateful response that is very pleasing to Him.
How can we please God by putting Him first? Our second reading, from St. Paul's letter to the Romans, gives us good instruction. "Those who are in the flesh cannot please God. But you are not in the flesh… you are in the spirit, if only the Spirit of God dwells in you." To be "in the flesh" means that we allow our own selves — our whims, our pleasure, our comfort-seeking — to determine our daily decisions. To be "in the flesh" is to spend our time, talent and material gifts primarily on ourselves. When we are in the flesh, we leave no room for the Spirit of God to fill our thoughts, our hearts and our souls.
The disciplines of Lent and the disciplines of a stewardship way of life are wonderful gifts that free us from too great an attachment to "the flesh." The sacrifices we make in a particular way during this holy season, and every day when we truly embrace a stewardship way of life, are not meant to restrict our freedom and joy. Quite the contrary — they are tools to help us find the real freedom and joy that only come when we make room in our lives for God. In fact, the more we allow God to take over every aspect of our lives, the freer and more joyful we become.
And our loving God is always ready to renew His Spirit within us whenever we find ourselves led astray by the temptation to selfishness. Today's Gospel passage from John recounts Jesus' raising of His friend, Lazarus, from the dead. In Jesus' poignant reaction to the death of Lazarus and the grief of his sisters, we see once again how closely our God identifies with us and all of our sufferings and burdens. His tenderness and compassion teach us that we can safely surrender our lives to Him knowing that He will care for us. His raising of Lazarus from the dead demonstrates His power over all things, even death itself, reminding us that it would be foolish not to surrender to such an awesome God!
As we journey ever closer to the powerful days of Palm Sunday, Holy Week, and the Passion and Resurrection of our Lord, let us intensify our Lenten resolutions and our stewardship way of life. Let us invite the Holy Spirit to take over more and more of our lives. By Easter, we will be freer to rejoice in Him and truly pleasing to God.
St. Luke Parish Activities
The Kolachi bake for Easter 2020 has been cancelled due caution associated with the Coronavirus.
Beginning Friday March 13th….Bingo has been canceled until further notice.
All Fish Dinners are canceled beginning Friday, March 20.
Vision 20/20 project – Rectory Roof