St. Luke Roman Catholic Church
5235 South Avenue – Boardman, Ohio – 44512 | (330) 782-9783 | maryann02@zoominternet.net
Parish Mission Statement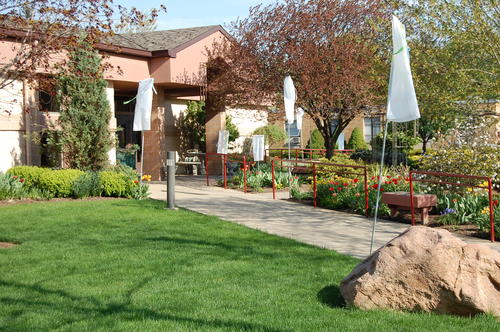 We are members of St. Luke Parish, a Roman Catholic Community of Faith within the Diocese of Youngstown.  We are deeply rooted in both Scripture and tradition.
Born in Baptism and sustained by the celebration of the Eucharist, we embrace our life in Christ through prayer and sacrament, service and outreach, proclamation of the Word and formation in faith.  Guided by the Holy Spirit and motivated by our love of God and of all people, we are both a sign and an instrument of the Kingdom of Promise.
Our unique blessing and gift is that we are a parish family which creates a warm and welcoming worship environment and participates fully in the planning and celebration of the Liturgy.
St. Luke Stewardship Prayer
Heavenly Father, life is your gift to us.  You call us to live our lives in service to others.
Guide us as we choose each day to show your presence to all those we meet.
Give us the courage to do whatever we can, with whatever we have, to bring your love to our community, and the world.
Celebrating the Eucharist
Saturday Mass at 4:30pm
Sunday Mass at 9:00am and 11:00am
Monday and Thursday Communion Service at 8:00am
Tuesday and Friday Mass at 8:00am
Wednesday no services
Holy Days, please consult the bulletin
Click here to view a video tribute to St. Luke Church
(Video lasts approximately 1 hour)
Stewardship Reflection for
May 27, 2018
Holy Trinity Sunday

On this Sunday, the week after Pentecost, we celebrate The Solemnity of the Most Holy Trinity in the Church. We have celebrated this particular weekend in the Church for more than 700 years. Depending on your age, you may recall St. Pope John XXIII who organized and oversaw Vatican II. Interestingly, it was Pope John XXII (1316-1364) who made this celebration official in the Church.
We consider the Holy Trinity to be one of the great mysteries in the Church. It is the mystery of the identity of God. Who is God? God is one God in three Divine Persons — the Father, the Son, and the Holy Spirit. Whether we are aware of this consciously or not, this is something each of us acknowledges in a number of ways, especially when we go to Mass. Every time we make the Sign of the Cross, we are making a statement about the Father, the Son, and the Holy Spirit.
That statement is made often. At minimum it is made when the celebrating priest opens Mass with a sign of the cross. Just prior to the Gospel Reading we do an older version of the sign of the cross by making a small cross on our forehead, our lips, and our chest. The priest concludes the Mass with a blessing, and we all make a Sign of the Cross.
There are so many other times before, during, and after Mass when we make the sign or the cross, and there may be other times in our daily lives when we do it. Pope Francis has said, "Every time we make the sign of the cross, we draw closer to God." Perhaps we should do it even more often.
Parish Activities
St. Luke Holy Name Society
10th Annual Golf Outing
Theology on tap
Young Adult Events for 20s and 30s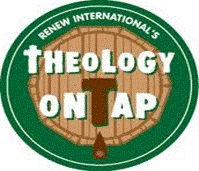 Theology on Tap is a program that reaches out to young adults who want to explore the role of faith in their daily lives. In this fun and casual atmosphere, you'll hear straight talk and honest answers to your deepest questions about faith, religion, love, work and other real life experiences. Theology on Tap provides an opportunity to not only learn about the Catholic faith but also meet like-minded people and make new friends. Theology on Tap is open to all young adults, married and single, ages 21-39. We generally meet on the 3rd Wed. of the month and we switch locations every 3 months. Join us for an informal gathering of drinks, food, faith and fun for young adults.
For more info, please contact David at dredig83@gmail.com or by calling 330-519-6112. Like our Facebook page at https://www.facebook.com/MahoningCountyTOT/
Even though this event may be interesting to all, we please ask that only those in their 20s and 30s attend these events.
Like our Facebook page at https://www.facebook.com/MahoningCountyTOT/
Our Catholic Young Adult Collaborative is also planning get-togethers throughout the year.
https://www.facebook.com/yamahoning/