Saint Luke Roman Catholic Church
5235 South Avenue – Boardman, Ohio – 44512 | (330) 782-9783 | maryann02@zoominternet.net
New Sunday Mass Time Beginning July 1, 2018 – 10:00 am
Parish Mission Statement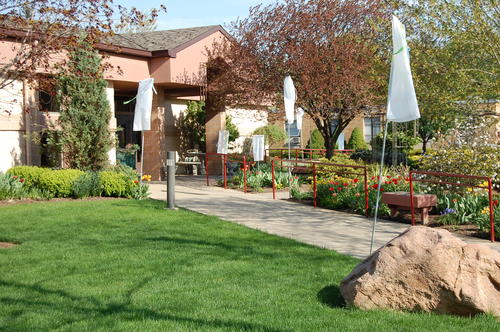 We are members of Saint Luke Parish, a Roman Catholic Community of Faith within the Diocese of Youngstown.  We are deeply rooted in both Scripture and tradition.
Born in Baptism and sustained by the celebration of the Eucharist, we embrace our life in Christ through prayer and sacrament, service and outreach, proclamation of the Word and formation in faith.  Guided by the Holy Spirit and motivated by our love of God and of all people, we are both a sign and an instrument of the Kingdom of Promise.
Our unique blessing and gift is that we are a parish family which creates a warm and welcoming worship environment and participates fully in the planning and celebration of the Liturgy.
Saint Luke Stewardship Prayer
Heavenly Father, life is your gift to us.  You call us to live our lives in service to others.
Guide us as we choose each day to show your presence to all those we meet.
Give us the courage to do whatever we can, with whatever we have, to bring your love to our community, and the world.
Celebrating the Eucharist
Saturday Mass at 4:30pm
Sunday Mass at 10:00am
Monday and Thursday Communion Service at 8:00am
Tuesday and Friday Mass at 8:00am
Wednesday no services
Holy Days, please consult the bulletin
Click here to view a video tribute to Saint Luke Church
(Video lasts approximately 1 hour)
Stewardship Reflection for
September 23, 2018

Twenty-fifth Sunday in Ordinary Time
This week's readings teach us that living as Christian stewards requires us to swim against the tide of our "me-first" culture and stake out a path for our lives that may be different from that of our neighbors, friends or co-workers.
Jesus illustrates in today's Gospel. "Taking a child, He placed it in their midst, and putting His arms around it, He said to them, 'Whoever receives one child such as this in my name, receives me, and whoever receives me, receives not me but the One who sent me.'"
In this context, Christ is speaking not only of youngsters, but all "little ones," those who are vulnerable or needy in any way — through poverty, physical or mental illness, advanced age, difficult family situations — the brothers and sisters St. Teresa of Calcutta would call "Jesus in distressing disguise."
They are all around us if we open our eyes. Like Jesus, we can put our arms around the little ones in our world and channel some of our energy, ambition and talent towards them.
Giving the best of ourselves to these brothers and sisters may be a little messy at times. It may put us in situations that are far outside our comfort zones. Maybe our colleagues and neighbors will not understand our actions. But in reaching out to little ones in Jesus' name, it is Jesus Himself we are touching. And that is a most privileged way of life.
This week, ask the Lord for the wisdom to see the little ones in your neighborhood, community, or this parish and to show you concretely how you can reach out to them. Take at least one step. You will be stepping closer to Jesus Christ Himself.