Saint Luke Roman Catholic Church
5235 South Avenue – Boardman, Ohio – 44512 | (330) 782-9783 | saintlukes@zoominternet.net
Parish Mission Statement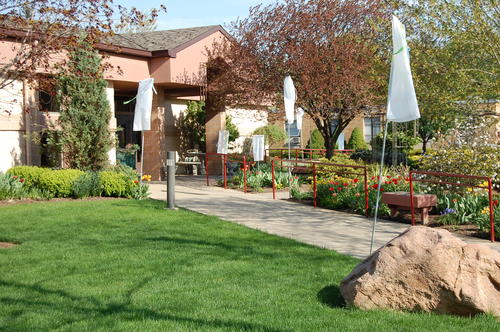 We are members of Saint Luke Parish, a Roman Catholic Community of Faith within the Diocese of Youngstown.  We are deeply rooted in both Scripture and tradition.
Born in Baptism and sustained by the celebration of the Eucharist, we embrace our life in Christ through prayer and sacrament, service and outreach, proclamation of the Word and formation in faith.  Guided by the Holy Spirit and motivated by our love of God and of all people, we are both a sign and an instrument of the Kingdom of Promise.
Our unique blessing and gift is that we are a parish family which creates a warm and welcoming worship environment and participates fully in the planning and celebration of the Liturgy.
Saint Luke Stewardship Prayer
Heavenly Father, life is your gift to us.  You call us to live our lives in service to others.
Guide us as we choose each day to show your presence to all those we meet.
Give us the courage to do whatever we can, with whatever we have, to bring your love to our community, and the world.
Celebrating the Eucharist
Saturday Mass at 4:30pm
Sunday Mass at 10:00am
Monday and Thursday Communion Service at 8:00am
Tuesday and Friday Mass at 8:00am
Wednesday no services
Holy Days, please consult the bulletin
Traveling Catholics
St. Luke Parish welcomes Catholics who are traveling through our area. The link below lists churches and mass times to aid Catholics on travel.
St. Luke Parish Video
Click here to view a video tribute to Saint Luke Church
(Video lasts approximately 1 hour)
Stewardship Reflection for
August 25, 2019

Twenty-first Sunday in Ordinary Time

Today's readings show us that it is not enough to be Christ's disciples in name only. To be a real disciple, we must live for Christ every day and in every aspect of life. This kind of life takes strength and discipline.
In fact, the Second Reading, from the Letter to the Hebrews, mentions "discipline" five times in the six verses of today's passage. Some examples: "Do not disdain the discipline of the Lord." "Endure your trials as discipline." "Whom the Lord loves, He disciplines." In this passage we also learn why we should embrace God's discipline: "Later it brings the peaceful fruit of righteousness to those who are trained by it."
Intentionally and consistently offering the Lord the best of our Time, Talent, and Treasure through a stewardship way of life is a form of spiritual discipline. These spiritual disciplines teach us to become ever more aware of God's constant provision for us and they keep us on the narrow path towards the Kingdom of Heaven. The more we embrace this way of life, the more we can be "trained" by the Lord in the ways of true discipleship. Though difficult, these disciplines become a source of spiritual strength.
Our Lord Himself speaks of the difficult path to the Kingdom of Heaven in today's Gospel passage from Luke. He is asked, "Lord, will only a few be saved?" Jesus responds, "Strive to enter through the narrow gate, for many, I tell you, will attempt to enter but will not be strong enough."
Then He goes on to tell the parable of the master of the house who locked his door to those outside. Jesus says, "You will stand outside knocking and saying, 'Lord open the door for us.'" But the master will say in reply that he does not know them. Jesus continues, "And you will say, 'We ate and drank in your company and you taught in our streets.' But the master will insist, 'I do not know where you are from. Depart from me, all you evildoers.'" Showing up for Mass on Sunday while living as if Christ is an afterthought the rest of the week does not make us disciples. What's more, this approach to our faith is an unjust and unloving response to our good God who has given us all that we have and are.
Jesus does not want us to merely go through the motions of faith. He wants much more from us and for us. He wants to know us deeply and for us to get to know Him so that we become His holy disciples. This is not a burden; it is a privilege. But it does take discipline, the discipline of a stewardship way of life.
At the end of the Gospel passage, Jesus leaves us with great hope that it is indeed possible to make it through the narrow gate. He tells us, "People will come from the east and the west, and from the north and the south and will recline at table in the kingdom of God." Holiness of life, true discipleship, is meant for everyone — young and old, rich and poor, powerful and lowly.
In the week ahead let's strive to embrace the spiritual disciplines that can transform us into real disciples of Christ and lead us into the Kingdom of God.
St. Luke Parish Activities

Vision 20/20 project – Rectory Roof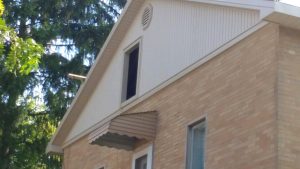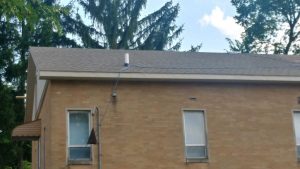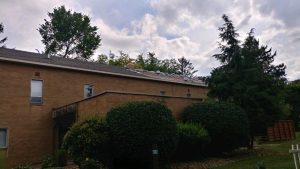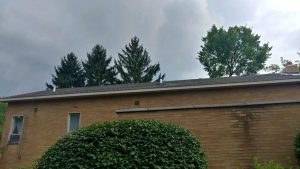 Information for flood victims: