Saint Luke Roman Catholic Church
5235 South Avenue – Boardman, Ohio – 44512 | (330) 782-9783 | maryann02@zoominternet.net
Click here for letter from the Bishop 4/9/2019
Click here for letter from the Bishop 3/22/2019
Parish Mission Statement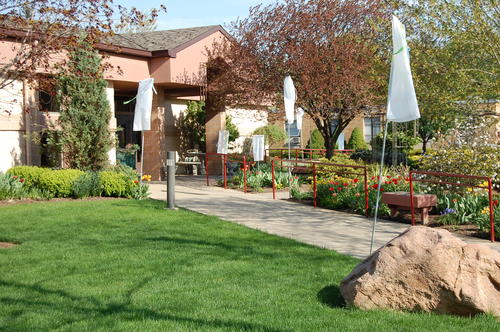 We are members of Saint Luke Parish, a Roman Catholic Community of Faith within the Diocese of Youngstown.  We are deeply rooted in both Scripture and tradition.
Born in Baptism and sustained by the celebration of the Eucharist, we embrace our life in Christ through prayer and sacrament, service and outreach, proclamation of the Word and formation in faith.  Guided by the Holy Spirit and motivated by our love of God and of all people, we are both a sign and an instrument of the Kingdom of Promise.
Our unique blessing and gift is that we are a parish family which creates a warm and welcoming worship environment and participates fully in the planning and celebration of the Liturgy.
Saint Luke Stewardship Prayer
Heavenly Father, life is your gift to us.  You call us to live our lives in service to others.
Guide us as we choose each day to show your presence to all those we meet.
Give us the courage to do whatever we can, with whatever we have, to bring your love to our community, and the world.
Celebrating the Eucharist
Saturday Mass at 4:30pm
Sunday Mass at 10:00am
Monday and Thursday Communion Service at 8:00am
Tuesday and Friday Mass at 8:00am
Wednesday no services
Holy Days, please consult the bulletin
Traveling Catholics
St. Luke Parish welcomes Catholics who are traveling through our area. The link below lists churches and mass times to aid Catholics on travel.
St. Luke Parish Video
Click here to view a video tribute to Saint Luke Church
(Video lasts approximately 1 hour)
Stewardship Reflection for
May 26, 2019

Sixth Sunday of Easter
The concept of hospitality is fundamental to a stewardship way of life. When we envision hospitality, we naturally think of offering a sincere and warm welcome —  to those new to our parish, for instance. We picture inviting them in and making them feel at home and at ease in our presence, communicating to them that they are highly valued.
Today's Gospel reading from John invites us to think of hospitality in a slightly different way. In it, we hear Jesus speaking this to his disciples: "Whoever loves me will keep my word, and my Father will love him, and we will come to him and make our dwelling with him."
Jesus is asking that we permit the Blessed Trinity to come and dwell within us. This is a stunning request. It tells us that our first and most privileged form of hospitality should be directed towards God Himself.
How does one show hospitality to God? How do we make God "at home and at ease" within us? How can we communicate to God that He is "highly valued" by us?
Jesus tells us how: we are to keep His word, to follow His teachings.
In order to keep His word, we must know His word. This takes discipline and effort on our part.  We must make study of Scripture and Church teaching a priority in our daily lives. This can be done in small and simple ways. Perhaps you can commit to setting your alarm 10 minutes early to meditate on the day's Gospel. Perhaps you could read a paragraph of the Catechism with your family at dinner. You could pray over a portion of the Psalms before going to bed at night. You can join (or start!) a Bible study right here at our parish. There are many ways to grow in knowledge and love of God's word.
Over time, these simple practices can radically change one's life. We will begin to more easily think like Jesus, respond like Jesus, and live like Jesus. We really will form our minds, hearts and souls into a place where the Blessed Trinity is pleased to dwell.
How is this possible? Because we have an Unseen Teacher with us as we seek to know and keep God's word. Later, in this same Gospel passage,Jesus tells us so: "The Advocate, the Holy Spirit, whom the Father will send in my name, will teach you everything and remind you of all that I told you." Ask the Holy Spirit to show you when and how you can get to know God's word in your particular circumstances and then commit to it!
If we want our parish to be a place of genuine Christian hospitality, we must be sure that our own hearts are hospitable dwelling places for the Blessed Trinity. Then, our smiles and words, our greetings and ministries, will radiate with the warmth of God's love. And, our parish family will become at least a little bit like Heaven on earth. This is the simplicity and glory of a stewardship way of life.
St. Luke Parish Activities