St. Luke Roman Catholic Church
5235 South Avenue – Boardman, Ohio – 44512 | (330) 782-9783 | maryann02@zoominternet.net
New Sunday Mass Time Beginning July 1, 2018 – 10:00 am
Parish Mission Statement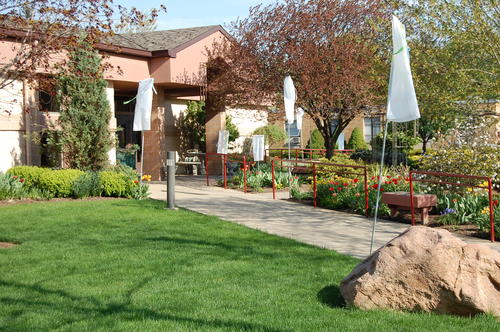 We are members of St. Luke Parish, a Roman Catholic Community of Faith within the Diocese of Youngstown.  We are deeply rooted in both Scripture and tradition.
Born in Baptism and sustained by the celebration of the Eucharist, we embrace our life in Christ through prayer and sacrament, service and outreach, proclamation of the Word and formation in faith.  Guided by the Holy Spirit and motivated by our love of God and of all people, we are both a sign and an instrument of the Kingdom of Promise.
Our unique blessing and gift is that we are a parish family which creates a warm and welcoming worship environment and participates fully in the planning and celebration of the Liturgy.
St. Luke Stewardship Prayer
Heavenly Father, life is your gift to us.  You call us to live our lives in service to others.
Guide us as we choose each day to show your presence to all those we meet.
Give us the courage to do whatever we can, with whatever we have, to bring your love to our community, and the world.
Celebrating the Eucharist
Saturday Mass at 4:30pm
Sunday Mass at 10:00am
Monday and Thursday Communion Service at 8:00am
Tuesday and Friday Mass at 8:00am
Wednesday no services
Holy Days, please consult the bulletin
Click here to view a video tribute to St. Luke Church
(Video lasts approximately 1 hour)
Stewardship Reflection for
July 22, 2018

Sixteenth Sunday in Ordinary Time
Most are familiar with the scriptural quote from Psalm 23, "The Lord is my shepherd. There is nothing I shall want." This passage serves as the Responsorial Psalm on this 16th Sunday in Ordinary Time because it supports the other readings with two key ideas: that we must place our trust in the Lord, and that we inherit life from our Good Shepherd, Jesus Christ.
At the time St. Paul was writing his Letter to the Ephesians (our Second Reading), Paul was under house arrest in Rome and awaiting trial. He was allegedly accused by the Jews of taking a Gentile into a temple. Therefore, part of Paul's statement, "For he (Christ) is our peace, he who made both one and broke down the dividing wall of enmity, through his flesh, abolishing the law with its commandments and legal claims," is saying essentially the Lordship of Jesus is greater then any difference you may feel you have with others — that Jesus is our Savior and our Shepherd.
In the Gospel Reading from Mark, the idea of shepherding lies at the heart. "When he (Jesus) disembarked and saw the vast crowd, his heart was moved with pity for them, for they were like sheep without a shepherd; and he began to teach them many things." In other words, He began to feed them with the Word of God. That is what we do during this part of our Mass; we hear Holy Scripture. These are the Words of the Lord. He is our shepherd. We are His sheep.
As always, Jesus teaches us a valuable lesson about stewardship through today's readings. To the Lord, the needs of others were more important than His own. When we share our time, our talents, and our treasure, we are not only following our Good Shepherd, we are also living His Gospel call to shepherd others by giving of ourselves.
Parish Activities
St. Luke Holy Name Society
10th Annual Golf Outing