Saint Luke Roman Catholic Church
5235 South Avenue – Boardman, Ohio – 44512 | (330) 782-9783 | maryann02@zoominternet.net
Click here for letter from the Bishop 4/9/2019
Click here for letter from the Bishop 3/22/2019
Parish Mission Statement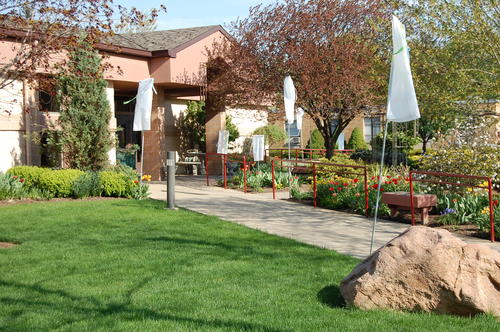 We are members of Saint Luke Parish, a Roman Catholic Community of Faith within the Diocese of Youngstown.  We are deeply rooted in both Scripture and tradition.
Born in Baptism and sustained by the celebration of the Eucharist, we embrace our life in Christ through prayer and sacrament, service and outreach, proclamation of the Word and formation in faith.  Guided by the Holy Spirit and motivated by our love of God and of all people, we are both a sign and an instrument of the Kingdom of Promise.
Our unique blessing and gift is that we are a parish family which creates a warm and welcoming worship environment and participates fully in the planning and celebration of the Liturgy.
Saint Luke Stewardship Prayer
Heavenly Father, life is your gift to us.  You call us to live our lives in service to others.
Guide us as we choose each day to show your presence to all those we meet.
Give us the courage to do whatever we can, with whatever we have, to bring your love to our community, and the world.
Celebrating the Eucharist
Saturday Mass at 4:30pm
Sunday Mass at 10:00am
Monday and Thursday Communion Service at 8:00am
Tuesday and Friday Mass at 8:00am
Wednesday no services
Holy Days, please consult the bulletin
Traveling Catholics
St. Luke Parish welcomes Catholics who are traveling through our area. The link below lists churches and mass times to aid Catholics on travel.
St. Luke Parish Video
Click here to view a video tribute to Saint Luke Church
(Video lasts approximately 1 hour)
Stewardship Reflection for
June 16, 2019

The Solemnity of the Most Holy Trinity
Today we celebrate the feast of the Most Holy Trinity. This feast is rather unique in that it honors a doctrine rather than an event. What we are commemorating today is a central reality of our Christian faith, that God is Trinitarian in nature — three distinct persons: Father, Son and Holy Spirit — in one God.
The Church calls this truth a mystery, as indeed it is. It is not a mystery in the sense that it is a question that must be answered, but rather in the sense that the depths of this truth are far beyond our human comprehension. Some have said that "mystery" in this context is "not a wall to run up against but an ocean in which to swim."
Contemplating the "ocean depths" of this mystery can make us humans feel so small, and make almighty God seem so far from us. Yet nothing could be further from the truth as today's readings demonstrate.
The first reading, from Proverbs, says that God, "found delight in the human race." The greatness of God in no way puts Him at a distance from us. In fact, one of the facets of the Trinitarian nature that we can understand is that God is, by nature, relational. So it makes sense that He would delight in being in relationship with us whom He made in His own image and likeness.
In the second reading, St. Paul reminds us that not only does God delight in us, but He is intimately connected to us. "The love of God has been poured out into our hearts through the Holy Spirit that has been given to us." Not only does God permit us to draw near to Him, but He also wants to live in the very depths of our being and in all the intimate details of our lives if we will let Him.
Finally, in the Gospel from St. John, we learn that God holds back nothing of Himself from us. Jesus tells His disciples (this includes us!) that the Holy Spirit "will take from what is mine and declare it to you. Everything the Father has is mine." Thus we find ourselves drawn right into the midst of this Trinitarian love. In fact, if the mystery of Holy Trinity is an ocean which to swim, the "water" that makes up that ocean is love.
What, then, should be the response of the Christian steward to this sublime mystery? All we can do is worship and offer our lives back to God in total gratitude for calling us to live in the richness of such unfathomable love. This week, let's re-invite God into the midst of our lives and make sure the way we spend our time and energy each day shows Him our profound gratitude for His many gifts to us, but above all the gift of Himself in the Trinity — Father, Son and Holy Spirit.
St. Luke Parish Activities