Saint Luke Roman Catholic Church
5235 South Avenue – Boardman, Ohio – 44512 | (330) 782-9783 | maryann02@zoominternet.net
New Sunday Mass Time Beginning July 1, 2018 – 10:00 am
Parish Mission Statement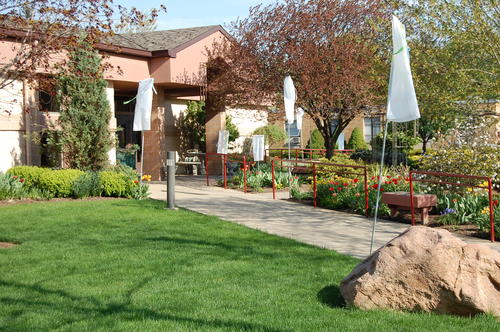 We are members of Saint Luke Parish, a Roman Catholic Community of Faith within the Diocese of Youngstown.  We are deeply rooted in both Scripture and tradition.
Born in Baptism and sustained by the celebration of the Eucharist, we embrace our life in Christ through prayer and sacrament, service and outreach, proclamation of the Word and formation in faith.  Guided by the Holy Spirit and motivated by our love of God and of all people, we are both a sign and an instrument of the Kingdom of Promise.
Our unique blessing and gift is that we are a parish family which creates a warm and welcoming worship environment and participates fully in the planning and celebration of the Liturgy.
Saint Luke Stewardship Prayer
Heavenly Father, life is your gift to us.  You call us to live our lives in service to others.
Guide us as we choose each day to show your presence to all those we meet.
Give us the courage to do whatever we can, with whatever we have, to bring your love to our community, and the world.
Celebrating the Eucharist
Saturday Mass at 4:30pm
Sunday Mass at 10:00am
Monday and Thursday Communion Service at 8:00am
Tuesday and Friday Mass at 8:00am
Wednesday no services
Holy Days, please consult the bulletin
Click here to view a video tribute to Saint Luke Church
(Video lasts approximately 1 hour)
Stewardship Reflection for
October 21, 2018

Twenty-ninth Sunday in Ordinary Time
Our readings today are wonderfully consoling and wildly challenging. If we take them to heart, they just might change our lives. For they should call us to profound gratitude for all that God has done for us and inspire us to live lives of thanksgiving and obedience to Him in response to His overwhelming love and mercy.
In the Gospel Reading, from Mark, Jesus tells us in His own words how we can thank Him and how our lives can reflect greatness in His eyes — we can imitate Him. He tells us, "Whoever wishes to be great among you will be your servant; whoever wishes to be first among you will be the slave of all. For the Son of Man did not come to be served but to serve and to give his life as a ransom for many."
Our God has ransomed our lives. In truth, this "ransom" means our lives are not our own but belong to God. We must do what He asks us to do with them. And He has told us clearly what to do — serve others in love as we have been served in love by Him.
This is why service for the Christian Steward is not an add-on to our already busy lives. It is our life.
Over the course of the next week, take these readings to heart. Reflect on the remarkable love God has shown for you. Then look carefully at your daily life. Is it an imitation of the servant-love of your Brother and Savior? What changes do you need to make, perhaps just in attitude, or perhaps to the trajectory of your life as a whole, to live in grateful service to the One who loves you so?