Saint Luke Roman Catholic Church
5235 South Avenue – Boardman, Ohio – 44512 | (330) 782-9783 | maryann02@zoominternet.net
Parish Mission Statement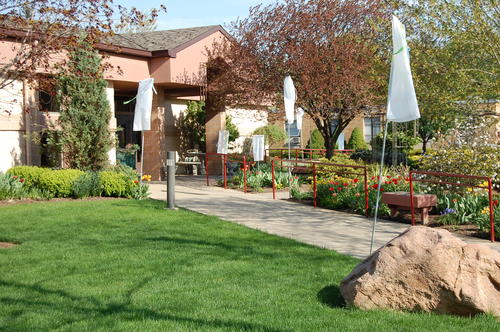 We are members of Saint Luke Parish, a Roman Catholic Community of Faith within the Diocese of Youngstown.  We are deeply rooted in both Scripture and tradition.
Born in Baptism and sustained by the celebration of the Eucharist, we embrace our life in Christ through prayer and sacrament, service and outreach, proclamation of the Word and formation in faith.  Guided by the Holy Spirit and motivated by our love of God and of all people, we are both a sign and an instrument of the Kingdom of Promise.
Our unique blessing and gift is that we are a parish family which creates a warm and welcoming worship environment and participates fully in the planning and celebration of the Liturgy.
Saint Luke Stewardship Prayer
Heavenly Father, life is your gift to us.  You call us to live our lives in service to others.
Guide us as we choose each day to show your presence to all those we meet.
Give us the courage to do whatever we can, with whatever we have, to bring your love to our community, and the world.
Celebrating the Eucharist
Saturday Mass at 4:30pm
Sunday Mass at 10:00am
Monday and Thursday Communion Service at 8:00am
Tuesday and Friday Mass at 8:00am
Wednesday no services
Holy Days, please consult the bulletin
Traveling Catholics
St. Luke Parish welcomes Catholics who are traveling through our area. The link below lists churches and mass times to aid Catholics on travel.
St. Luke Parish Video
Click here to view a video tribute to Saint Luke Church
(Video lasts approximately 1 hour)
Stewardship Reflection for
February 17, 2019

The Sixth Sunday in Ordinary Time
Today's readings speak of an essential quality for the Christian steward — hope.
According to the Catechism of the Catholic Church, "Hope is the theological virtue by which we desire the kingdom of heaven and eternal life as our happiness, placing our trust in Christ's promises and relying not on our own strength but on the help of the grace of the Holy Spirit (CCC 1817)."
In many ways, this is the very definition of a stewardship way of life — focusing on eternity as we live our daily lives and relying on God to provide for our needs and satisfy our deepest longings for meaning and happiness right now.
The First Reading from Jeremiah paints a vivid picture of the difference between the person who puts his trust in fellow humans versus the person who relies on — or, in other words, hopes in — the Lord. "Cursed is the one who trusts in human beings, who seeks his strength in flesh… He is like a barren bush in the desert that enjoys no change of season but stands in a lava waste." Not a pretty picture!
On the other hand, the prophet teaches, "Blessed is the one who trusts in the Lord, whose hope is in the Lord. He is like a tree planted beside the waters that stretches out its roots to the stream: it fears not the heat when it comes; its leaves stay green."
Notice that the one who trusts in the Lord does not escape the heat any more than the one who has put his trust in human strength — his own or another's. The difference between the two is that the one who fails to trust in the Lord becomes barren in the heat, while the one who trusts in God is given the means to persevere and even thrive in the midst of the challenging times. "It's leaves stay green; in the year of drought it shows no distress but still bears fruit."
In the Second Reading, St. Paul reminds the Corinthians that it is foolish to think of hope in the Lord with only an "earthly" vision, since God desires nothing less than our eternal happiness. "If for this life only we have hoped in Christ, we are the most pitiable people of all." To aim only for comforts or pleasure or honors in this life is actually an impoverished way of living.
In today's Gospel from Luke, Jesus describes the true richness of life that is possible for those of us who are willing to live as his disciples. We are all familiar with this passage in which Jesus reveals the Beatitudes: blessed are the poor; they have the kingdom of God. Blessed are those now hungry because they will be satisfied. Blessed are those who weep because they will laugh. Blessed are those who are hated, excluded and insulted because they are disciples of Jesus; they will be greatly rewarded in heaven. Jesus is describing here the character of one who is living a life of hope — the life of a Christian steward whose trust is firmly rooted in God and who is focused on others and eternity. It is not always an easy life, but it is a deeply meaningful life and one that leads to eternal reward.
Parish Activities