Saint Luke Roman Catholic Church
5235 South Avenue – Boardman, Ohio – 44512 | (330) 782-9783 | saintlukes@zoominternet.net
Parish Mission Statement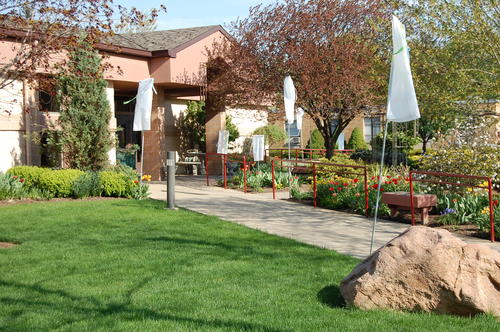 We are members of Saint Luke Parish, a Roman Catholic Community of Faith within the Diocese of Youngstown.  We are deeply rooted in both Scripture and tradition.
Born in Baptism and sustained by the celebration of the Eucharist, we embrace our life in Christ through prayer and sacrament, service and outreach, proclamation of the Word and formation in faith.  Guided by the Holy Spirit and motivated by our love of God and of all people, we are both a sign and an instrument of the Kingdom of Promise.
Our unique blessing and gift is that we are a parish family which creates a warm and welcoming worship environment and participates fully in the planning and celebration of the Liturgy.
Saint Luke Stewardship Prayer
Heavenly Father, life is your gift to us.  You call us to live our lives in service to others.
Guide us as we choose each day to show your presence to all those we meet.
Give us the courage to do whatever we can, with whatever we have, to bring your love to our community, and the world.
Celebrating the Eucharist
Saturday Mass at 4:30pm
Sunday Mass at 10:00am
Monday and Thursday Communion Service at 8:00am
Tuesday and Friday Mass at 8:00am
Wednesday no services
Holy Days, please consult the bulletin
Traveling Catholics
St. Luke Parish welcomes Catholics who are traveling through our area. The link below lists churches and mass times to aid Catholics on travel.
St. Luke Parish Video
Click here to view a video tribute to Saint Luke Church
(Video lasts approximately 1 hour)
Stewardship Reflection for
February 23, 2020

Seventh Sunday in Ordinary Time

"So be perfect, just as your heavenly Father is perfect." Talk about setting the bar high!
This verse, at the end of today's Gospel passage from Matthew, sets the tone for all of the readings this week. In embracing stewardship as a way of life, we have a custom-made plan that, with a big dose of God's grace, will move us towards the holiness of life to which Christ is calling us in this verse.
Our first reading, from Leviticus, lays out this theme immediately, as God instructs Moses to tell the whole community to, "Be holy, for I, the Lord, your God, am holy." The call to holiness is for everyone because every one of us is made in the image and likeness of an all-holy God. This call should therefore not seem strange or unattainable — on the contrary, it is a call to become our truest selves. And even in this ancient passage, we find practical instruction in how to begin to attain holiness: "You shall love your neighbor as yourself. I am the Lord."
The first few verses of our second reading from Corinthians give a further reminder as to why we must live holy lives with this thought-provoking question, "Do you not know that you are the temple of God, and that the Spirit of God dwells in you?" What great dignity we have as God's own dwelling place. And what encouragement this should bring us — the call to holiness is possible because we have the Holy Spirit dwelling right within us!
The following verses from this passage show us that a life of holiness will not make sense in worldly terms, however. "If any one among you considers himself wise in this age, let him become a fool, so as to become wise. For the wisdom of this world is foolishness in the eyes of God." The stewardship way of life, giving away the best of our time, our talents and treasure to God for His glory and for the sake of others, is the path to holiness. Yet, it appears utterly foolish in the eyes of many.
In our Gospel passage from Matthew, our Lord takes this "foolish" concept even further with these illustrations of how we should give of ourselves and our things: "When someone strikes you on your right cheek, turn the other one as well. If anyone wants to go to law with you over your tunic, hand over your cloak as well. Should anyone press you into service for one mile, go for two miles." And further still: "love your enemies and pray for those who persecute you." Jesus teaches that this is the kind of action and attitude that will make us "children of [our] Heavenly Father." This is the high bar of holiness to which our Lord is calling us.
If your lifestyle and your priorities look a little foolish to the world around you, know that you're probably doing it right in God's eyes. At the same time, you will be filled with a peace that the world around you desperately needs. And your stewardship way of life may just draw those around you to the heavenly Father and a life of holiness, too.
So, with God's grace and the Holy Spirit dwelling in us, we can confidently press on in the stewardship way of life, aiming to be perfect as our heavenly Father is perfect. Our all-holy God desires it and deserves nothing less.
St. Luke Parish Activities

Click here for printable Lenten Calendar
Vision 20/20 project – Rectory Roof